2023 Annual Kickoff Breakfast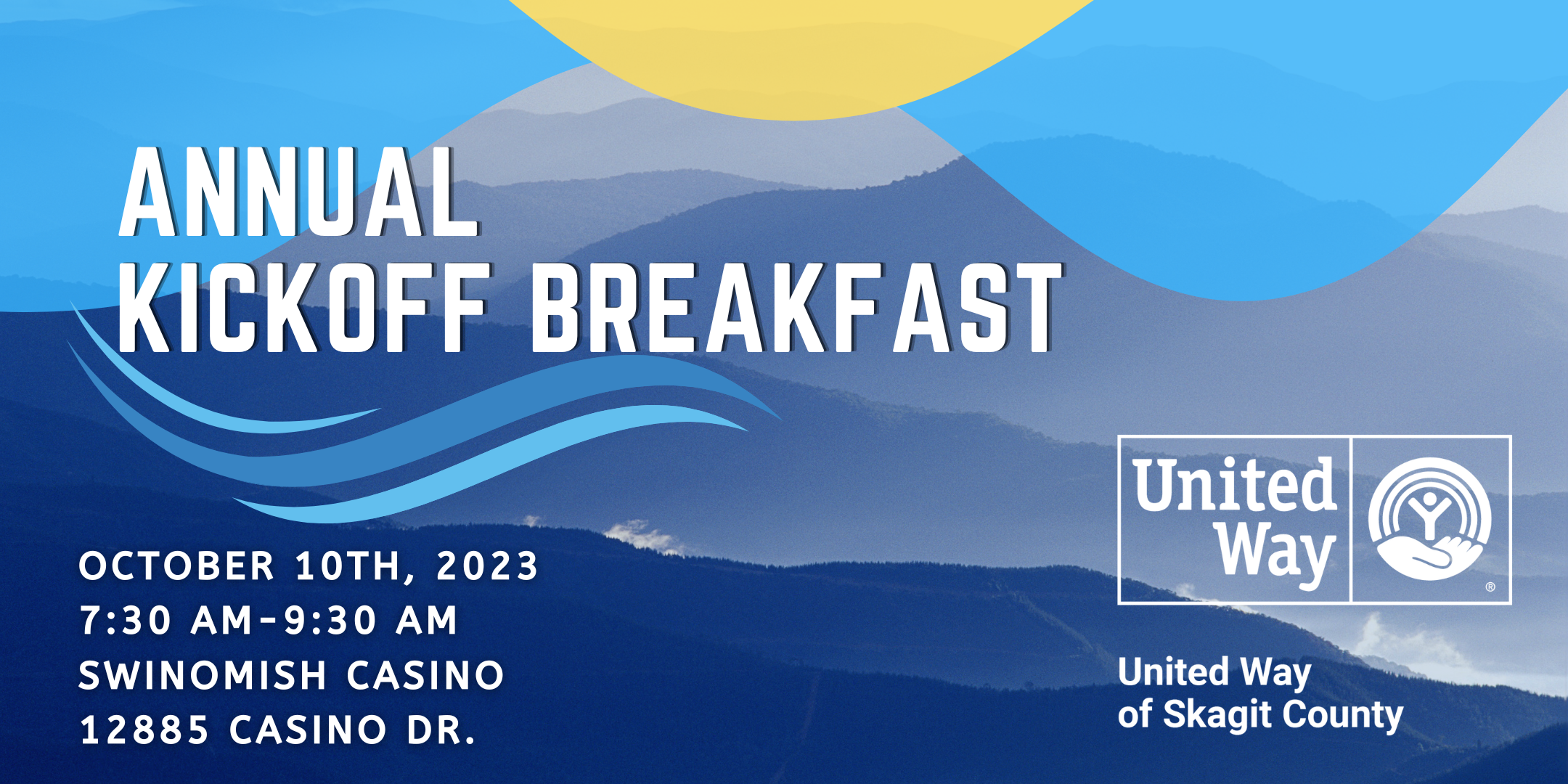 Unity in Community
Prepare to be inspired, engaged, and motivated as we highlight our impact and introduce new and exciting updates to programs, staff, and more! This isn't just a breakfast event, it's a declaration of unity, a celebration of collaboration, and a step towards an even brighter future!

Meet the United Way of Skagit County Staff, and board members, and learn about all the amazing programs that United Way is working on.

Join us for breakfast on October 10th from 7:30 am – 9:30 am at the Swinomish Casino and Lodge. Register and buy your tickets today! RSVPs close September 28th and tickets are limited! For more information, please contact Juan Arreguin at juan@unitedwayskagit.org or visit our website at www.unitedwayskagit.org
Thank you to our sponsors!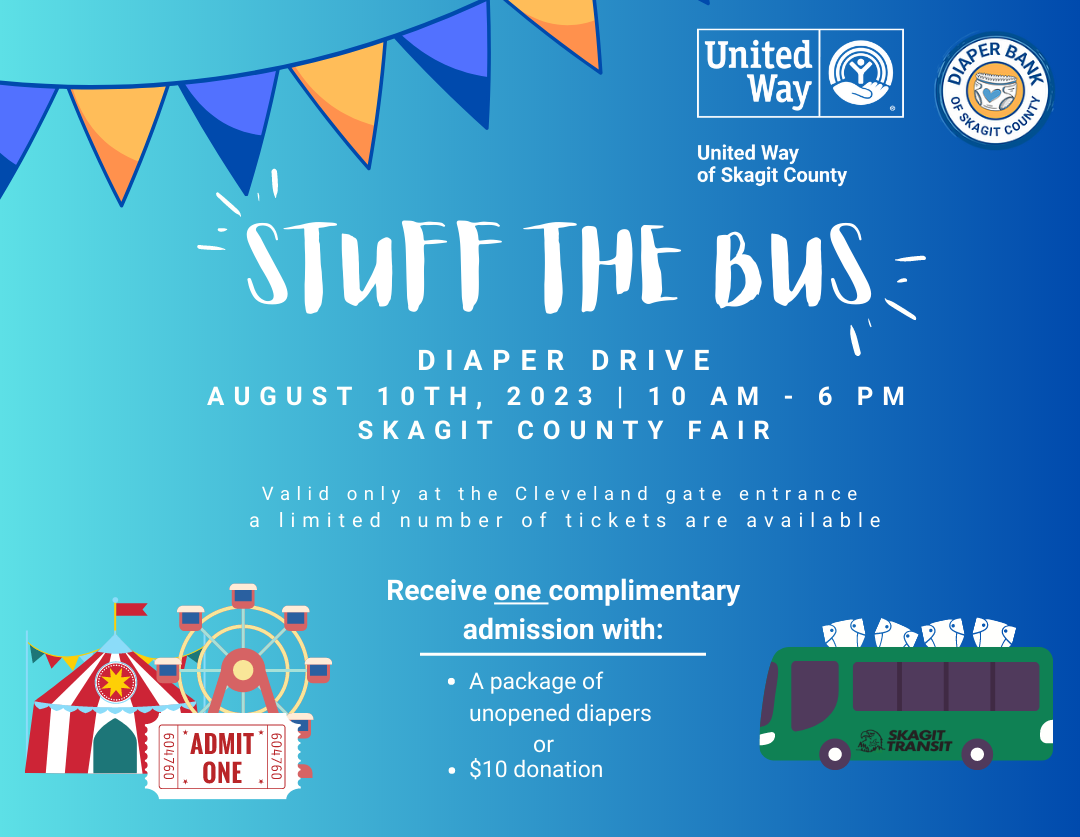 Stuff the Bus Diaper Drive
Stuff the Bus Diaper Drive" is a fantastic community initiative to support families in need. The concept was simple: donate unopened packages of diapers or $10, and you received free admission to the Skagit County Fair! We successfully collected close to 15,000 diapers, making a significant impact on families facing diaper insecurity!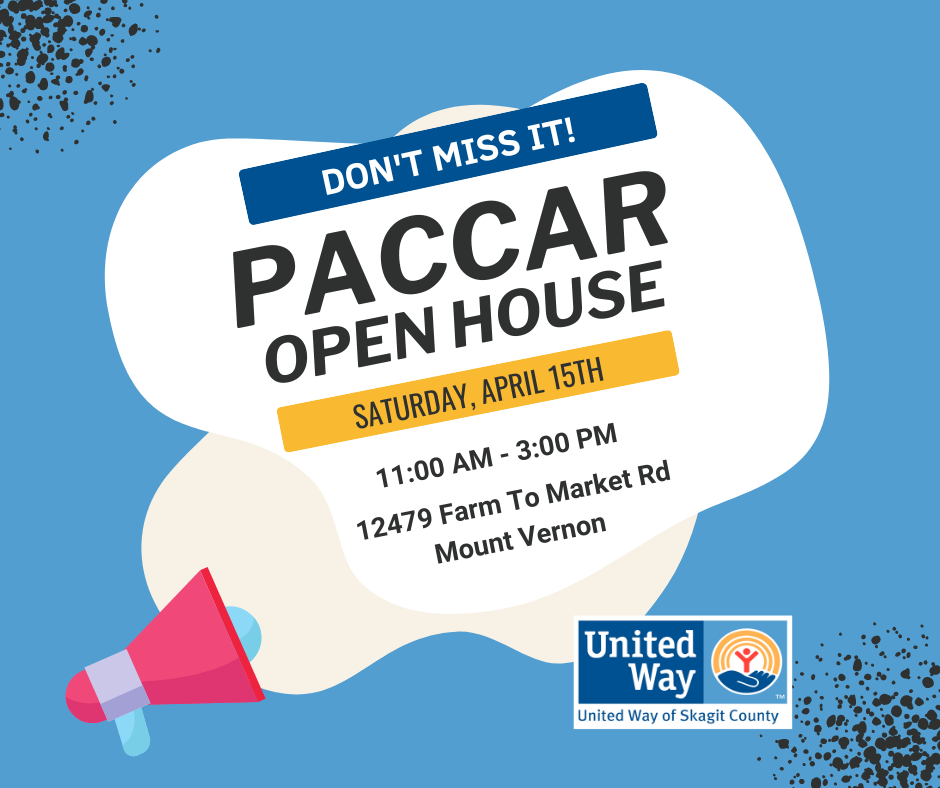 Paccar Open House
Paccar's open houses are exclusive events that grant visitors an extraordinary glimpse into the world of cutting-edge heavy-duty truck engineering. Attendees enjoy guided tours of state-of-the-art facilities, interactive exhibits, and enlightening presentations from industry experts. These open houses offer a unique opportunity to witness Paccar's dedication to innovation, sustainability, and the future of transportation.
Learn more